Here are the toys that Miss Emerald is loving right now
2. Puzzles. Emma has a lot of puzzles.
This
is her newest one by Janod and I think it is so cute. I saw another mom post it on Instagram months ago and new that she would love it so I put it on my amazon wishlist so I wouldn't forget about it.
3. Little People. She loves any and everything Little People. These are a couple of her faves. These 2 keep her entertained for hours.
5.
Mega Blocks
. Another favorite. As much as I dislike picking them up and having them strewn about, she really loves building with these.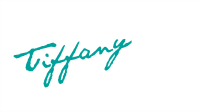 Linking up
Here
AND